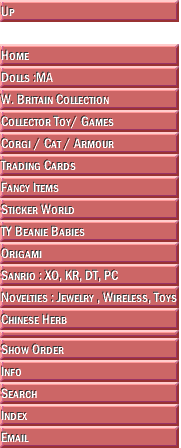 Actions : Helps to relieve cramps associated with the menstrual cycle. Also supports the health of the circulatory system

Directions : As a dietary supplement, take 1 to 2 pills daily with warm water.

Active ingredients : Atractylodes Rhizome, Artemisia Anomala Arial Parts, Zedoary Rhizome, Immature Tangerine Peel, Mature Bitter Orange Fruit, Nut Grass Rhizome, Rehmannia Root, Dong Quai Root, Chinese Motherwort Aerial Parts, Baikal Skullcap Root, Cinnamon Stem Bark, Ginger Rhizome, Cattail Pollen, Chinese Mugwort Leaf, Chinese Rhubarb Rhizome and Root, Lindera Root, White Peony Root

Net Wt 10 herbal pills

Warnings : Not to be used during pregnancy or while nursing. Not recommended for use in children less than 12 years of age, for use in excess of 8-10 days, in cases of diarrhea and lack of appetite, abdominal pain of unknown origin, intestinal obstruction, or any inflammatory condition of the intestines (appendicitis, colitis, Crohn¡¯s disease, irritable bowel, etc.) Individuals with gallstones should consult a practitioner prior to use. Individuals with a history of kidney stones should use this herb cautiously. This product contains Chinese Rhubarb. Read and follow directions carefully. Do not use if you have or develop diarrhea, loose stools, or abdominal pain because Chinese Rhubarb may worsen these conditions and be harmful to your health. Consult your physician if you have frequent diarrhea or if you are pregnant, nursing, taking medication, or have a medical condition.

This statement has not been evaluated by the Food and Drug Administration. This product is not intended to diagnose, treat, cure, or prevent any disease.



| | | |
| --- | --- | --- |
| | | |
| | 2002-2014 ToyToGo.com All Rights Reserved. | |
| | | |